phoenix os (based on android 7.1)
Phoenix OS is an operating system that is built on Android 7.1 platform. It provides a desktop-like experience to users by allowing them to run Android apps and games on their computers. It offers a familiar interface similar to that of Windows, with a taskbar and full multitasking support. Phoenix OS is designed to be lightweight and efficient, ensuring smooth performance even on low-end hardware. It supports both keyboard and mouse input, making it easy to navigate and use. Additionally, it has a comprehensive file manager and supports a wide range of apps from the Google Play Store. Overall, Phoenix OS based on Android 7.1 is a user-friendly and feature-rich operating system that allows users to enjoy the Android experience on their desktops or laptops.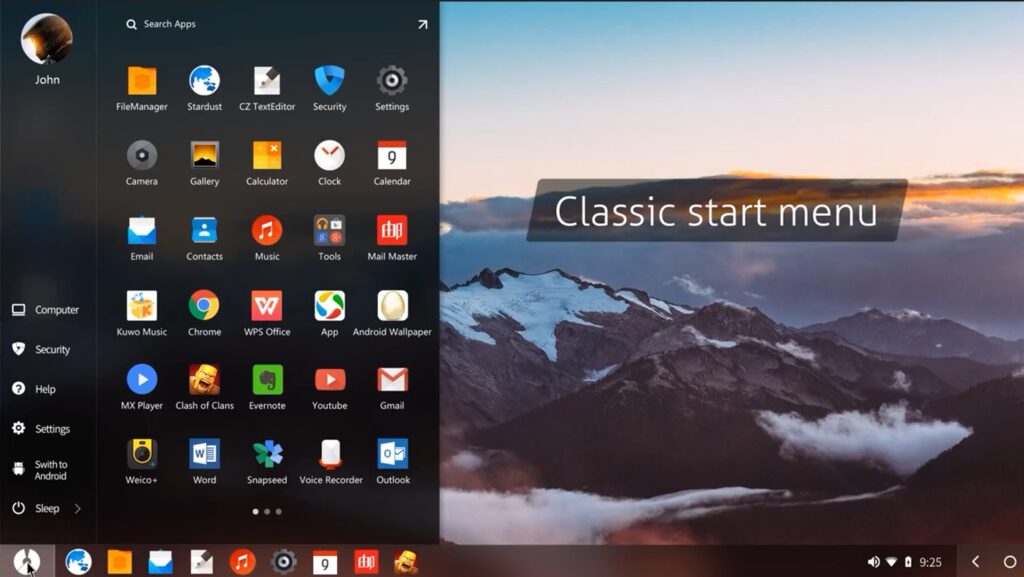 The minimum specification requirements to run Phoenix OS based on Android 7.1 are as follows:
- Processor: Intel or AMD Dual-core processor with 1.2 GHz or higher clock speed
- RAM: At least 2 GB of system memory
- Storage: A minimum of 8 GB of free disk space
- Graphics: Intel HD Graphics or dedicated graphics card with OpenGL ES 2.0 support
- Display: Minimum resolution of 1024x768 pixels
- Internet: Broadband internet connection for online services
- USB: USB 3.0 port for installation using a USB drive
- BIOS: Compatibility with Legacy Boot mode or UEFI Boot mode depending on the version of Phoenix OS being installed.
Please note that these are minimum requirements, and for a smoother experience, it is recommended to have higher specifications, such as a faster processor, more RAM, and dedicated graphics card.