Download iMyFone MirrorTo
iMyFone MirrorTo is a versatile and user-friendly screen mirroring software designed to enhance your digital experience by seamlessly projecting the screen of your iOS or android device onto a computer.
With its wide range of features and intuitive interface, iMyFone MirrorTo provides a convenient solution for various purposes, including presentations, gaming, multimedia sharing, and much more.
One of the standout features of iMyFone MirrorTo is its compatibility with multiple platforms. Whether you're using a Windows PC or a Mac, you can easily connect your iPhone, iPad, or android to your computer using this software. It supports both wired and wireless connections, allowing you to mirror your device's screen effortlessly.
Setting up iMyFone MirrorTo is a breeze. Once installed, simply connect your device and computer to the same Wi-Fi network, or use a lightning cable to establish a wired connection. Launch the software on your computer, and with a few clicks, your screen will be mirrored onto your computer.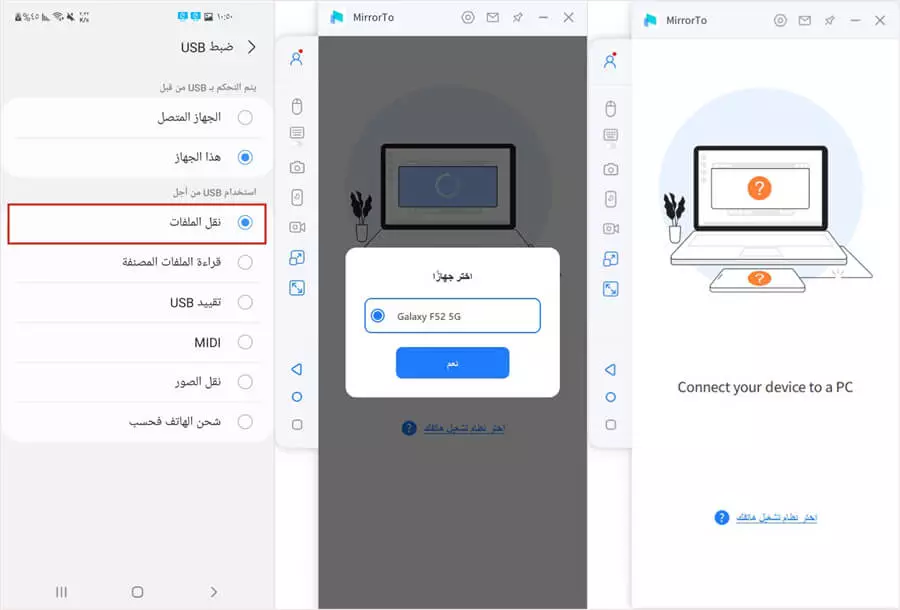 The software offers a rich array of features to enhance your screen mirroring experience. You can record your screen activity in high quality, making it ideal for creating tutorials, capturing gameplay footage, or documenting any on-screen activity. Additionally, you can take screenshots directly from the mirrored screen, perfect for capturing memorable moments or important information.
Furthermore, iMyFone MirrorTo allows for real-time annotation and drawing on the mirrored screen. This feature is particularly useful during presentations or collaborations, enabling you to highlight key points, draw diagrams, or emphasize specific areas of interest.
In terms of performance, iMyFone MirrorTo excels with its fast and stable mirroring capabilities. It provides a lag-free experience, ensuring smooth playback of videos, seamless interaction with apps, and responsive gameplay. Whether you're streaming movies, playing mobile games, or delivering presentations, you can expect a reliable and high-quality mirroring experience.
With its user-friendly interface, versatile features, and excellent performance, it caters to a wide range of needs, including presentations, gaming, multimedia sharing, and more.