Online Android Emulators (on cloud), you don't need a powerful computer, you don't need to download and install anything on your computer, just a browser and an internet connection.
Android emulators are programs that enable you to run Android applications and games on your computer. You can use them to run applications and games on your computer and play them with a mouse and keyboard on a large screen, or to use Android applications that are not available on your device.
Android emulators need relatively powerful computers, in order to be able to run applications and games and to get good performance from them.
This is what makes many users and gamers search for online Android emulators on the Internet that they do not download on their computer, and they can run the emulators even if their devices are weak.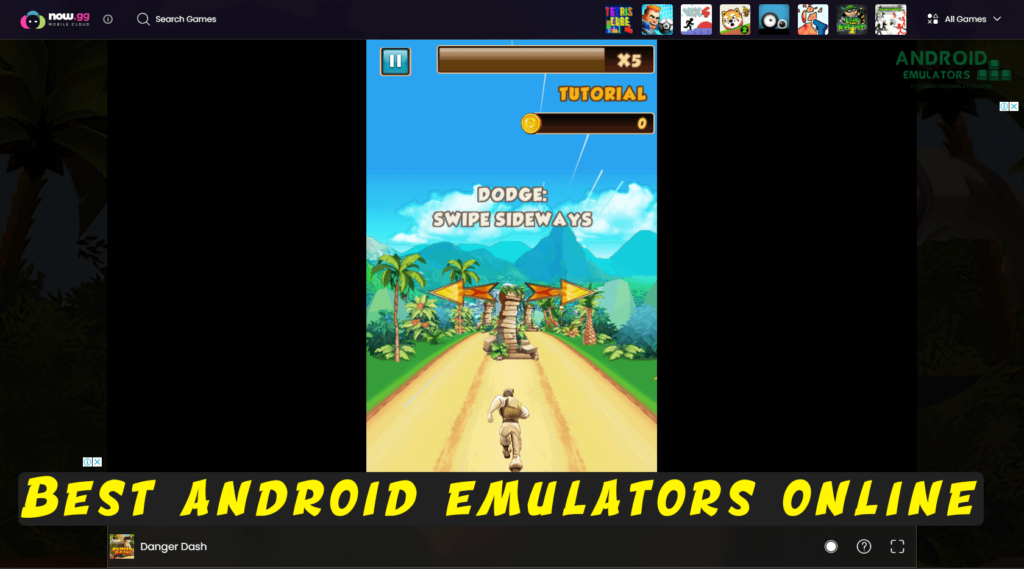 Or if you are a developer of Android games or applications and you have an apk or xapk application and you want to run the apk file online and test the application, android emulators online enable you to do so.
There are many different Android Emulators available online, and sites that provide you with the service of running Android apps online but not all of them are created equal.
Some are better for gaming, while others are better for developing and testing applications. In this article, we will discuss the best online Android emulators and get to know which one best suits your needs.
now.gg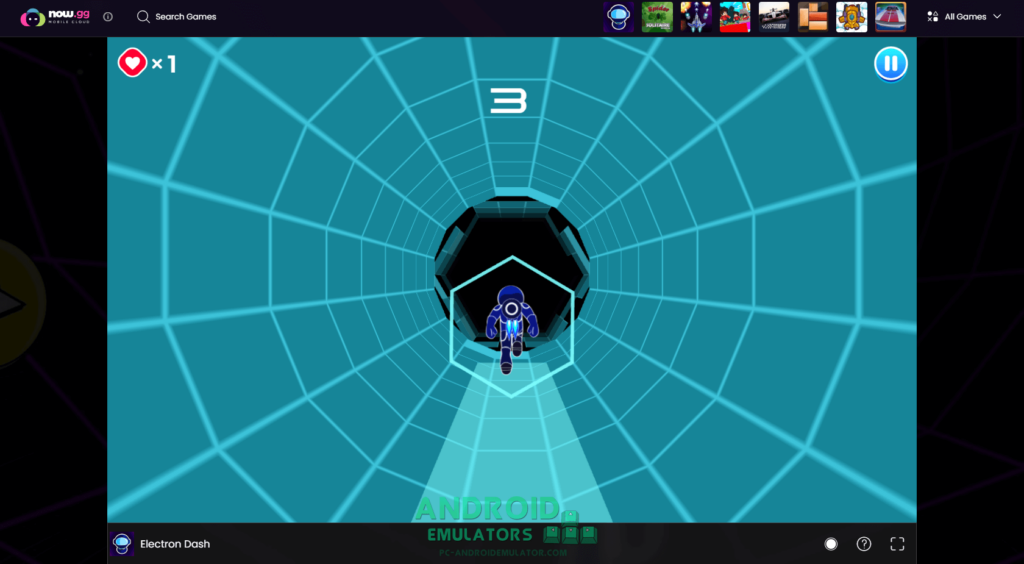 now.gg is one of the most popular Android Emulators available over the internet, famous for its high performance and wide range of features. now.gg supports a wide variety of Android apps and games, and is constantly updated with new features, new apps and games added.
The Bluestacks x emulator also relies on the now.gg website to play online games, and it also provides you with the ability to record the screen while playing, and one of the features of the emulator is that it is free.
Genymotion Cloud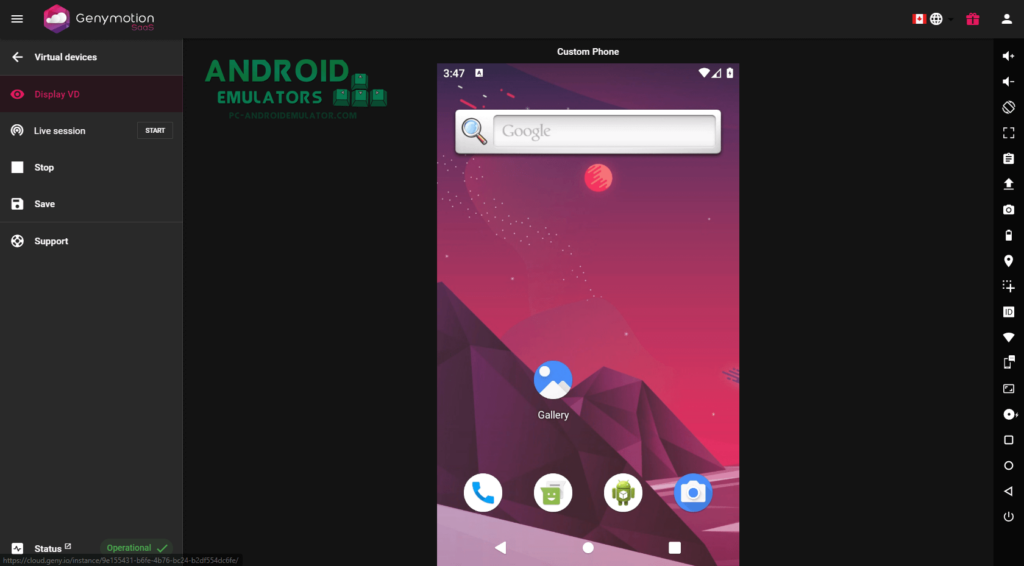 Genymotion Cloud is an online, cloud-based Android emulator that allows you to run Android apps and games on your PC over the Internet. The site provides you with 60 minutes for free after registering on the site.
After registering on the site and activating your account, you log in to your account, choose the type and version of the operating system, and it will create a virtual Android device for you on the Internet, which you can use to test applications or games for 60 minutes for free.
Appetize.io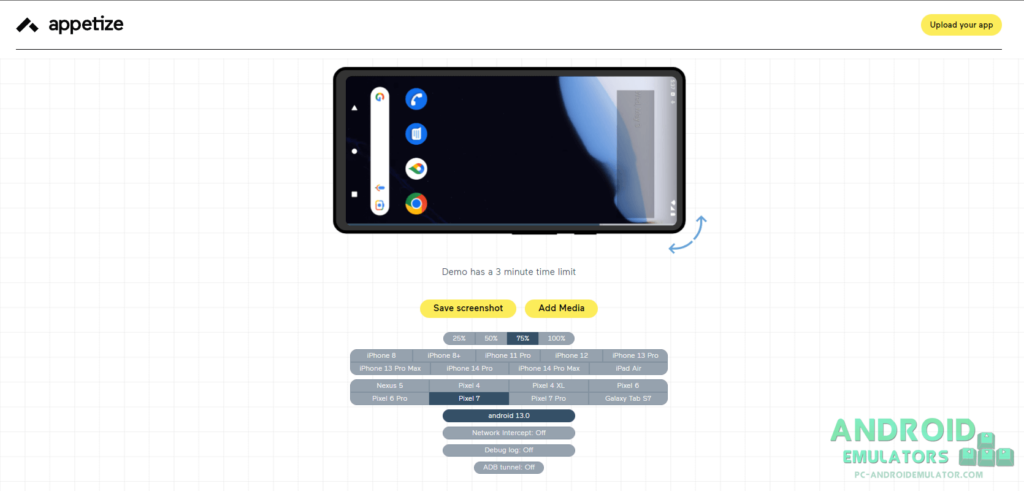 Appetize.io is a cloud-based Android and iPhone emulator that allows you to run Android apps and games in your web browser. It is a great tool for developers, testers, and anyone who wants to try Android apps and games without having to download any software on their device.
You can choose the type of device and version of the operating system on the site, and you can easily upload your application and test it on the system via the Internet without having to download an emulator on the device.