mumu player x
Mumu Player x Emulator is an Android emulator created by Netease Games that allows users to run Android applications and games on their computers. It is specifically designed for gaming purposes and provides excellent performance and gameplay experience for mobile games on larger screens.
Minimum system requirements for using Mumu Player x Emulator include:
- Operating System: Windows 7 or above
- Processor: Dual-core CPU with AMD-V/Intel VT-x support
- RAM: 2GB or more
- Graphics: DirectX 11 compatible GPU with OpenGL 2.0 support
- Storage: Minimum 2GB free disk space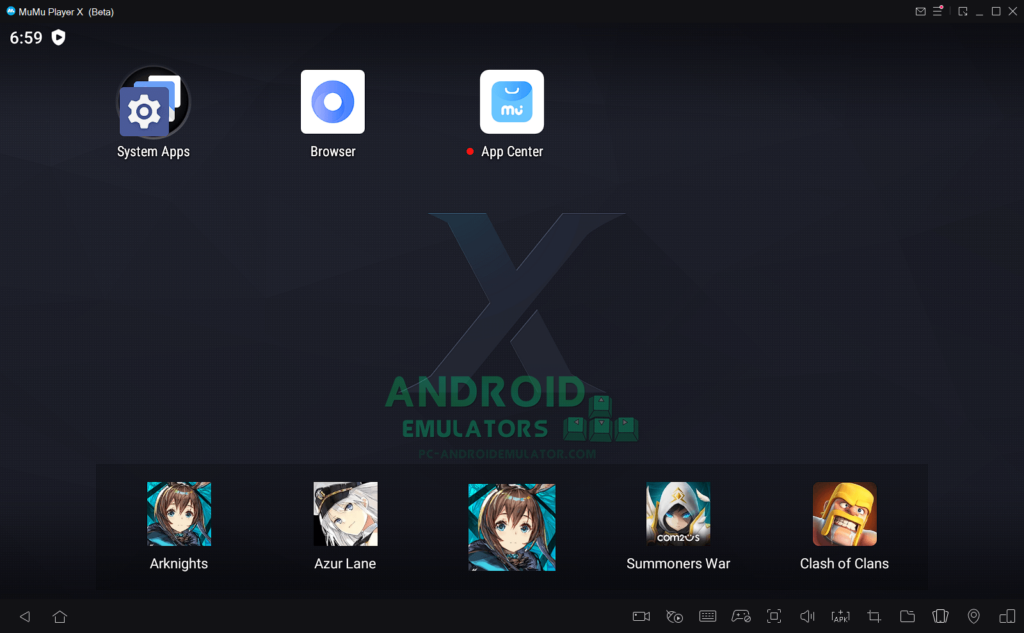 Key features and information about Mumu Player x Emulator:
1. Gaming-focused: It offers enhanced gaming capabilities with key mapping features, gamepad support, and customizable settings to optimize gameplay.
2. High Performance: Mumu Player x Emulator is known for its smooth performance, offering stable and high FPS (frames per second) for an immersive gaming experience.
3. Multiple Instances: Users can run multiple instances of the emulator simultaneously, allowing them to play multiple games or use multiple applications at the same time.
4. Easy Installation: It has a straightforward installation process, and the emulator comes with its own app store for convenient access to popular games and applications.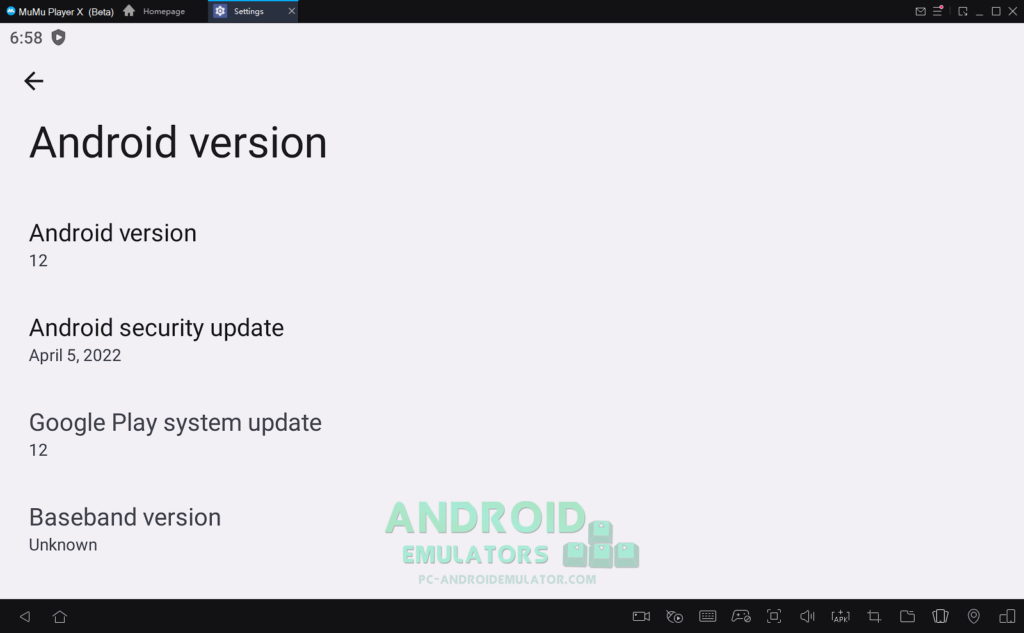 5. User-friendly Interface: The user interface of Mumu Player x Emulator is intuitive and easy to navigate, making it user-friendly even for beginners.
6. Customization: Users can customize the emulator settings per their preferences, including resolution, CPU allocation, and GPU rendering mode.
7. Macro Recording: The emulator allows users to record and playback macros for automating certain tasks or actions in games.
8. Cross-platform Compatibility: The emulator supports both Windows and Mac operating systems, providing cross-platform compatibility.
Overall, Mumu Player x Emulator offers an excellent platform for gamers to enjoy their favorite mobile games on a larger screen, with enhanced performance and customization options.