LDPlayer is a powerful Android emulator that enables users to play mobile games on their computers, offering a more immersive and comfortable gaming experience. Developed by XUANZHI International Co., LDPlayer has quickly gained popularity for its exceptional performance and ease of use. By leveraging advanced virtualization technology, LDPlayer allows users to run multiple Android instances simultaneously, making it an ideal choice for gamers and developers alike.
Overall, LDPlayer is a powerful and versatile Android emulator that offers a wide range of features and customization options. It is designed for gaming and allows users to run high-performance games smoothly, but it can also be used for testing apps and running apps that are not available on a specific device. It's easy to use and compatible with most of the games and apps.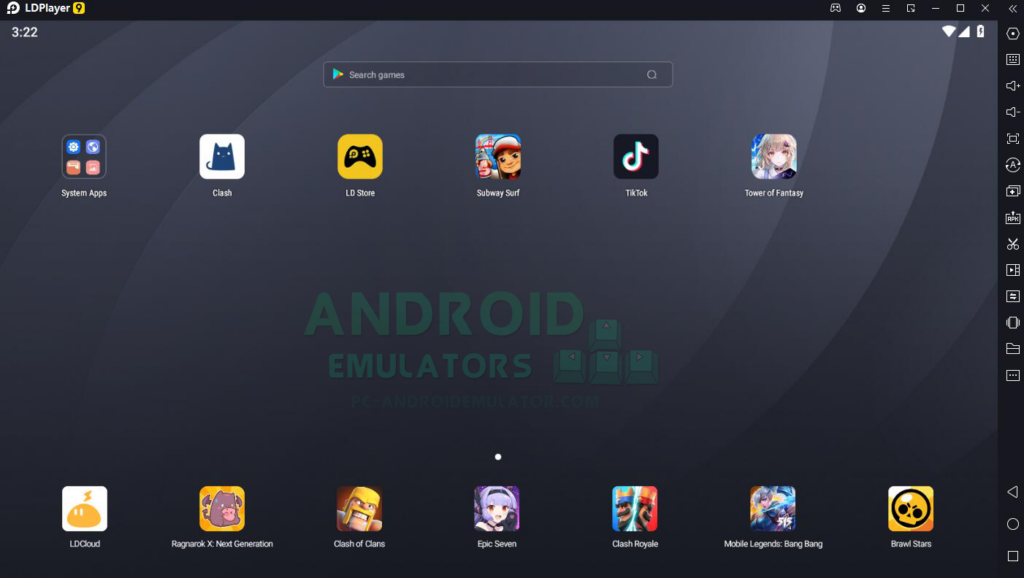 One of the standout features of LDPlayer is its ability to deliver smooth and lag-free gaming performance. The emulator is optimized to harness the full potential of your computer's hardware, ensuring that even resource-intensive games run seamlessly. With LDPlayer, you can experience your favorite Android games with enhanced graphics, faster loading times, and improved overall gameplay.
LDPlayer offers a range of customizable control options, allowing users to tailor their gaming experience according to their preferences. You can use either the keyboard and mouse or connect a gamepad to emulate touch controls. This flexibility ensures that you can play games the way you want, optimizing your performance and enjoyment.
One of LDPlayer's strengths lies in its user-friendly interface, designed to be intuitive and accessible to users of all skill levels. Navigating through the emulator is a breeze, with clear menus and options that make setup and customization a straightforward process. Even if you're new to Android emulation, LDPlayer guides you through the initial setup and provides a seamless experience from start to finish.