phoenix os (based on android 5.1)
phoenix os is an operating system that is based on Android 5.1 (Lollipop), designed to run on personal computers and laptops. It aims to provide a desktop-like experience for Android users by offering a multi-window mode, taskbar, start menu, and various other features typically associated with a traditional desktop operating system.Under the hood, phoenix os incorporates the Android Runtime (ART) for running Android apps smoothly on a PC.
It also supports keyboard and mouse input, making it easier to navigate and interact with apps and games. The operating system provides access to the Google Play Store, allowing users to download and install their favorite Android apps directly on their PCs.phoenix os offers a familiar Android interface, with customizable settings and options that enable users to personalize their desktop environment.
Additionally, it supports a wide range of hardware, ensuring compatibility with various computer configurations.
Overall, the system version based on Android 5.1 provides a user-friendly and familiar Android experience on PC, complete with desktop-like features, improved input methods, and access to a vast library of Android apps.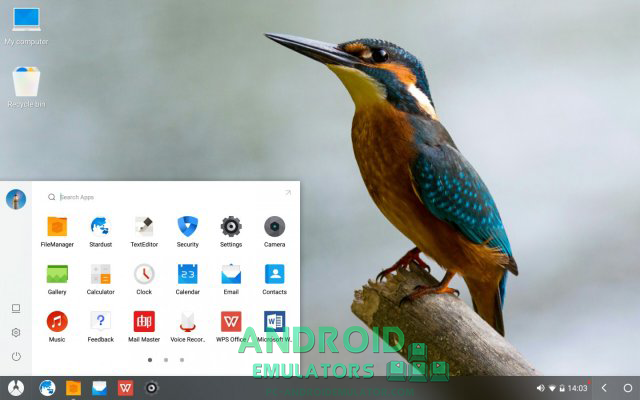 According to the official PhoenixOS website, the minimum system requirements to run Phoenix OS based on Android 5.1 are as follows:
CPU: Intel x86 dual-core processor (or AMD equivalent)
RAM: 2GB or more
Storage: 16GB or more free space on the hard drive
GPU: OpenGL 3.0 compatible graphics card
BIOS: Legacy BIOS mode (UEFI boot mode is not supported)
Internet connection: Required for installation and updates
It is worth noting that these are the minimum requirements, and for optimal performance, it is recommended to have a more powerful system with higher specifications.